Team Training
The Fastest Way To Upskill Your Team
When it comes to data and analytics, keeping your team ahead of the skills curve can feel like an uphill battle. We can help.
Start A Free Trial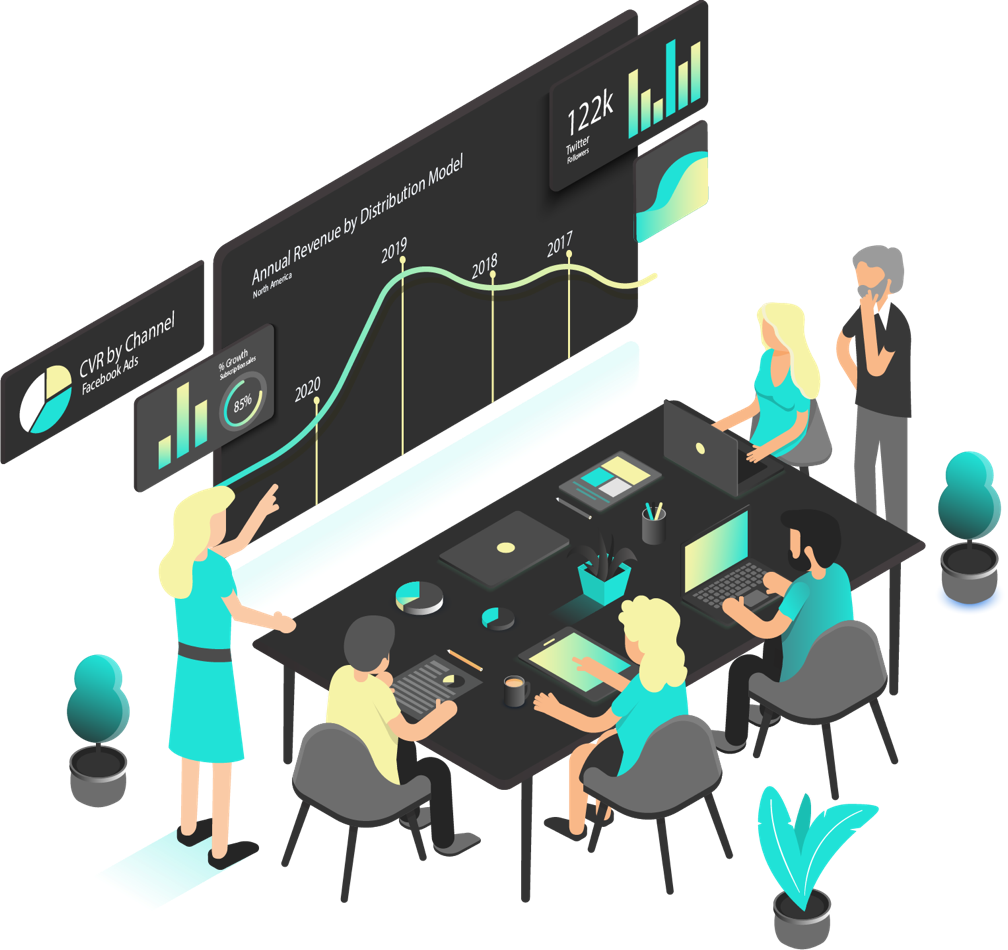 Tired of Training Programs That Overpromise & Underdeliver?
We are too. And we think you deserve better.
Our platform is built for teams who demand a modern and flexible approach to online training. Invite and manage users from your private team portal, create assignments and deadlines to keep your team accountable, and track outcomes to actually prove your team is getting smarter.
Let us focus on keeping your team sharp, so you can focus on being a leader.

Private Team Portal

Course & Path Assignments
Team Progress Reports

Live Expert Support
Invite Your Team Members
We'll spin up a secure, private portal where you can track and manage your entire team at a glance. Invite your members, assign roles and permissions, and add or remove users with the click of a button (no need to call Gary from IT).
Invite team members
Assign roles & permissions
Add or remove team members
Assign Courses & Learning Paths
Help your team build practical, real-world BI skills with access to our entire course library. Assign individual courses or pre-built learning paths, and set custom deadlines to keep the team on track. Not sure where to start? Reach out or chat with us live -- we'd love to help!
Assign course & paths
Set custom deadlines
Update assignments anytime
Track Your Team's Progress
When it comes to measuring real outcomes, most training platforms fall short. We give you tools to monitor overall team pacing, along with user-level details to track course progress and assessment scores. We'll even flag approaching deadlines to make sure no one falls behind.
Monitor team pacing
View user-level progress
Track approaching deadlines
Ready to upskill your team?
Request A Platform Demo & Free Team Trial
Request My Demo

Ready to become a
data rockstar?
Sign up today for a 7-Day Free Trial and start learning today!
Sign Up for Free